A Logistic Powerhouse
Fueling the local and global economy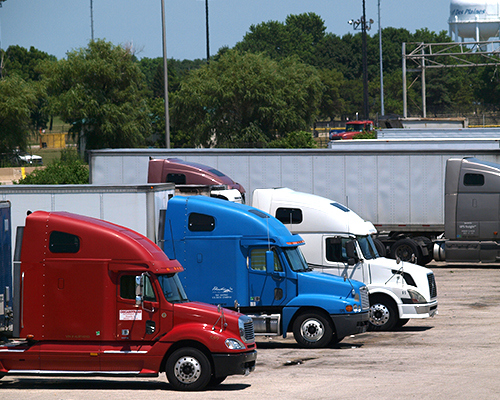 Elk Grove Village is adjacent to O'Hare International Airport, is at the crossroads of transcontinental rail service, and offers easy access to Illinois' major highways. Due to its highly connected transportation center, Elk Grove holds a unique "dual specialization" in both manufacturing and freight activity.
While manufacturers rely on transportation to efficiently ship products (locally and globally) and improve business relationships, logistic companies are able to leverage the highly connected transportation area to expand its services. 
In 2016, Global Trade recognized Elk Grove Village as the top Logistic Powerhouse in North America. 
Tom Pera of Midwest Moving and Storage stated, "A ton of great service opportunities come from being located in a highly connected area. We provide Fixtures, Furniture, and Equipment (FF&E) services for hotels under renovation, such as the Western River North downtown. Since a lot of furniture comes from overseas, we can easily pick it up via shoreline railway or the airport saving both time and money for the customer."
RELATED STORY: The Greatest Benefits of Elk Grove Village