Infrastructure Development
Over $100M invested in infrastructure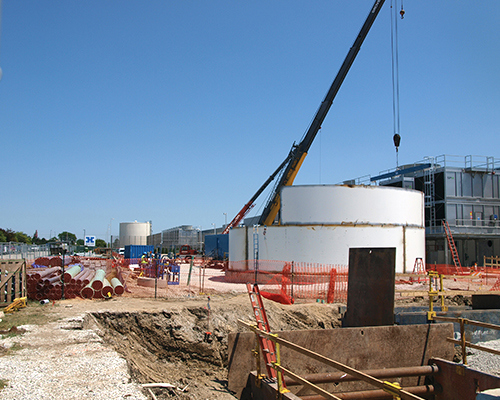 A Commitment to Infrastructure
To serve this highly diverse makers' community, EGV is committed to infrastructure by leveraging federal funds and building collaborative processes with governmental agencies to efficiently improve infrastructure. 
The Village's Infrastructure Division is responsible for 136 miles of roadway, 14,014 parkway trees, 522 landscape beds, and 143 brick paver crosswalks.   
In 2020, Elk Grove Village spent approximately $5.6 million on roadway improvements, $2.2 million on water and sewer improvements, and $3.4 million on community enhancements.
Elk Grove 2025 is a long-range capital plan, which includes public facility improvements, road improvements, streetscaping, bicycle/pedestrian projects, and drainage projects.