Introducing the Elk Grove Technology Park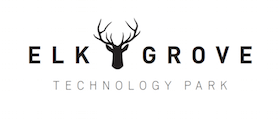 The Elk Grove Technology Park is in the beginning stages of infrastructure development. New buildings located at the technology park will feature high-end glass facade, modern pre-cast construction, energy-efficient systems and features, 32' ceiling clearance, and parking. Buildings range in size from 73,829 to 243,691 square feet. The park is ideal for industrial and technology businesses as well as data centers. 
Other infrastructure plans include water features, sculptures, bike paths, and pedestrian walkways.
The park chose Elk Grove for its location for several reasons: It's home to the largest industrial park in the U.S., it provides easy access to all major highways and is less than three miles away from O'Hare International Airport. To follow along with the park's development, visit ElkGroveTechnologyPark.com.
In the Press
Elk Grove Technology Park group unveils plans for potential $1 billion development - Daily Herald
Elk Grove Technology Park to break ground in spring 2018 - Chicago Construction News
Brennan Investment Secures 85 Acres For Elk Grove Technology Park - Bisnow
Elk Grove Tech Park Annexation, Development Agreements Complete, TIF Created - Journal & Topics