Elk Grove Village Remains #1 Business Park in the U.S. For Second Consecutive Year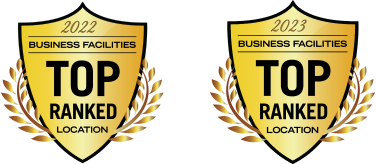 For the second year in a row, Elk Grove Village has been recognized as the #1 Business Park in the U.S. by Business Facilities Magazine. With its strategic advantages, robust infrastructure, and unwavering commitment to excellence, Elk Grove Village provides businesses with the ultimate platform for success.


Elk Grove Village is proud to have 5,600 businesses, 4 million square feet of data centers, and 60,000 Employees. We stand behind our philosophy of being "Beyond Business Friendly" by continuing to build and execute programs and initiatives that help support business growth.