Elk Grove Village Partners with RFK Racing in a Unique Partnership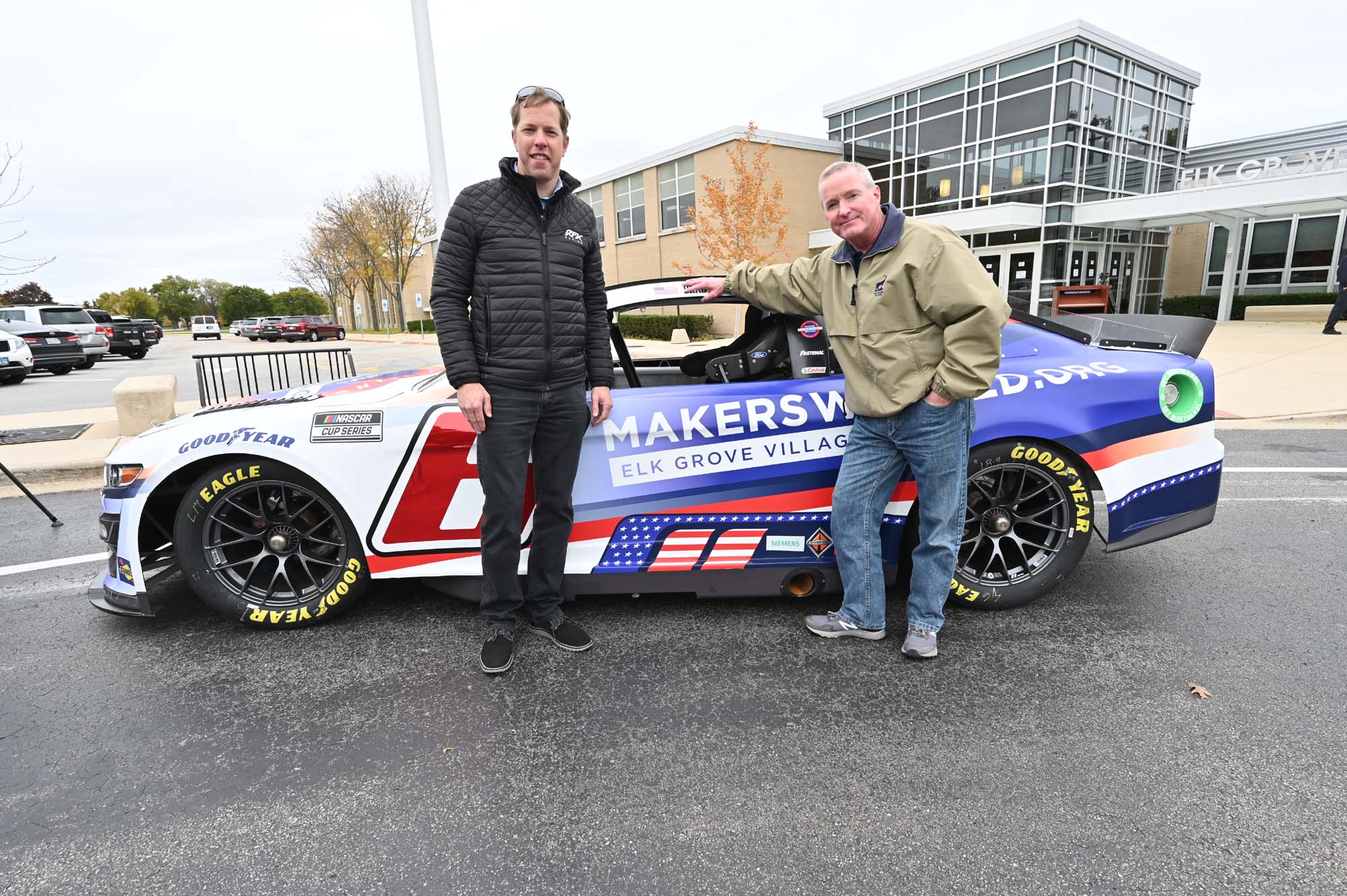 The Elk Grove Village Makers Wanted logo will adorn Brad Keselowski's No. 6 Ford Mustang as a key sponsor in NASCAR's Chicago Street Course event held July 4th weekend. The first of its kind race will span a 2.2-mile course, passing Soldier Field, Buckingham Foundation and several other Chicago landmarks.
"This is a one-of-a-kind partnership and one I am especially thrilled about," said NASCAR Cup Series Champion Keselowski. "Mayor [Craig B.] Johnson and his team and residents of Elk Grove have a clear handle on the manufacturing industry and have shown through many examples ways in which they give back to the community and surrounding areas. The Chicago race next year will be one of the most anticipated events in our sport's history, and we're proud to carry Elk Grove Village with us on board the No. 6 Ford."
Keselowski is also the owner and founder of Keselowski Advanced Manufacturing (KAM), a hybrid manufacturing company based in Statesville, North Carolina.
In its multi-year Makers Wanted campaign, Elk Grove Village has sponsored a college bowl game as well as USA Track and Field, USA Wrestling and USA Triathlon at the 2020 Summer Games. This new partnership with KAM was announced during the 2022 Made in Elk Grove Manufacturing and Technology Expo on October 17th.