Elk Grove Village approves major deal to solidify its position as Midwest data center hub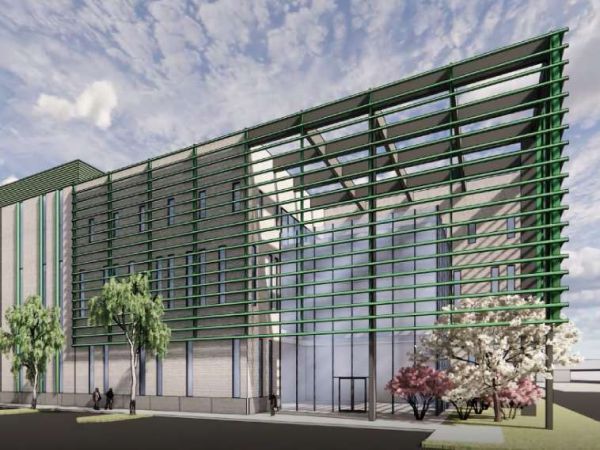 the Elk Grove Village Board approved a redevelopment agreement that will
bring $1 billion in data center investment to the northwestern suburb in the coming years.
The Village has been in negotiations with Prime Data Centers LLC, a wholesale data center real estate developer, to sell four parcels of land. Following the approval of land sales and zoning changes, the agreement calls for Prime Data Centers to construct a 150 megawatt data center campus with three, three-story buildings totaling over 750,000 square feet. When complete, it will be one of the largest data center campuses in Elk Grove Village and the Chicago O'Hare market.
The Village has been proactive in pursuing this development, which has been made possible through a complex assemblage of parcels as part of an overall strategy to attract investment and revitalize the Busse Road Corridor. Officials are enthused with the prospect of bringing significant investment to the area because it will deliver tangible benefits to the community, including: long-term tax revenues for the Village, local school districts, and other taxing bodies; high-quality site aesthetics; and temporary construction jobs.
"We are very pleased to be able to facilitate $1 billion in investment to Elk Grove Village," said Elk Grove Village Mayor Craig Johnson. "The fact that Prime Data Centers is making this kind of investment in our community confirms for us that we're delivering on our mission to become a worldwide destination for high-tech companies and manufacturers. We'll continue to work with all companies large and small that want to select Elk Grove Village as a place where they can thrive."
This deal helps the Village cement its national reputation in the data center market based on the competitive edge it holds over many other area locations. Notably:
Robust fiber optic networks that allow businesses to access higher internet speeds, quickly store and access data in the cloud, and maintain reliable internet connections.

An ideal infrastructure system that includes large tracts of industrial space, an abundant supply of water, and access to large volumes of electricity.

A brand new, state-of-the art ComEd substation serving the Village's Business Park, which is about to come online.

Convenient access to O'Hare Airport and major highways.

Elk Grove Village's "Beyond Business Friendly" economic development strategy, which places an emphasis on streamlining bureaucratic processes like plan review, permitting, licensing, etc. so companies can get up and running easily and quickly.

The Village, currently home to 11 data center companies comprising nearly 3.5 million square feet of facility space, is a proven, winning location for data center operators.
"We are excited about the opportunity to enter the Midwest market in a big way. These types of facilities are in high demand from some of the world's largest companies. Partnering with Elk Grove Village to meet the demand for data center capacity is incredibly strategic to both Prime Data Centers and the Chicago O'Hare market in general," said Jeffrey Barber, Executive Vice President of Sales and Marketing, Prime Data Centers.